Recently, the people"s Hospital of Ganzhou District, Zhangye City, has received a special aid material - automatic intelligent medical disinfection robot, which is manufactured by chuangze intelligent robot (Gansu) Co., Ltd. of Zhangye Intelligent Manufacturing Industrial Park. After taking up the post, this "black technology" robot carries out automatic high-level disinfection and sterilization along the path in the ward and medical public area of Ganzhou District People"s Hospital, which greatly reduces the work intensity of medical workers and the probability of being infected.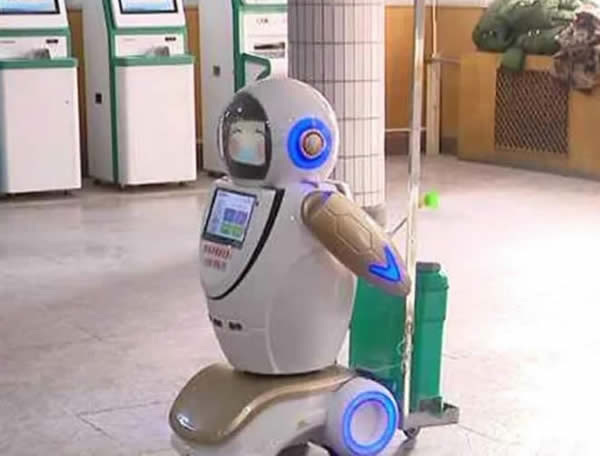 "Hello, I"m Chuang Chuang. Now I"m going to kill you. Please let me know." On March 17, the reporter saw the automatic intelligent medical disinfection robot in Ganzhou District People"s hospital.
"Since the automatic intelligent medical disinfection robot was put into use, it has greatly facilitated the killing work of the hospital. If this robot can enter the isolation ward for sterilization, the risk of infection of medical staff will be further reduced." Wang Zhiguo, deputy chief of Information Department of Ganzhou district.
It is understood that novel coronavirus pneumonia, during the new crown pneumonia epidemic situation, in order to reduce the intensity of medical staff, prevent cross infection and disinfect and kill thoroughly in public places, Zhangye Intelligent Manufacturing Industry Park Chuang Ze intelligent robot (Gansu) Co., Ltd. has produced "black technology" fully automatic intelligent disinfectant robot. This intelligent medical disinfection robot integrates robot vision system, audio and video data acquisition, intelligent voice interaction system and unmanned driving technology. It adopts advanced slam control system and carries intelligent equipment such as forward-looking camera, ultrasonic radar, binocular vision camera, intelligent disinfection and sterilization, and has stable and reliable autonomous walking, human-computer interaction and autonomous movement It can automatically, efficiently and accurately disinfect the room according to the set route.