The application of the anti epidemic robot produced by Shanghai Ti Mi Institute in the medical field mainly includes nosocomial infection control, medical material distribution and intelligent medical service. Hospital infection control is a robot as a carrier, integrated with ultraviolet, ultra dry atomized hydrogen peroxide, air filtration three disinfection methods in one, with autonomous navigation technology and autonomous movement. According to different scenarios, the disinfection mode is set according to the needs, and the operation is fully intelligent, and the man-machine is separated to ensure the safety of personnel. To meet the needs of automatic, regular, efficient and accurate disinfection and epidemic prevention in the indoor environment with many rooms or complex layout.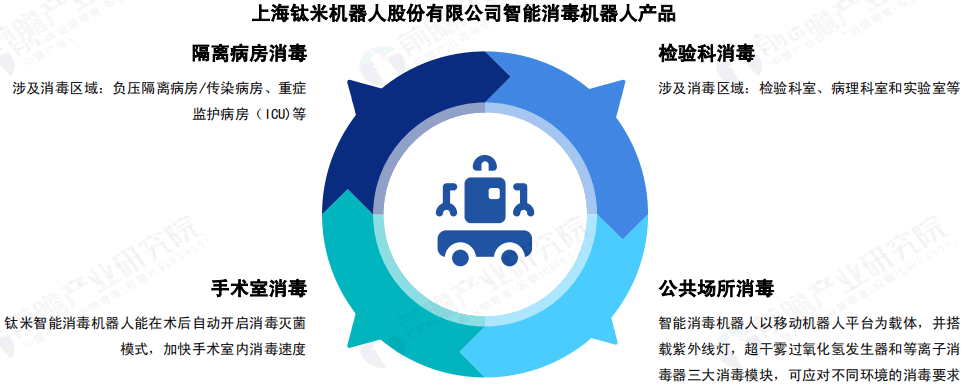 Intelligent medical service system is based on robot as carrier, integrates medical detection device, robot artificial intelligence and multimedia Internet and other solutions, such as face recognition, voice interaction, remote video, animation education and other modes. According to the special needs of the scene, it provides targeted services, optimizes the existing medical service status, and establishes a smart medical service system.
The products that can be used in the process of anti epidemic include community service robot, intelligent diagnosis and triage robot and intelligent guide assistant.

pdf :Report on the development of epidemic prevention robots in China in 2020