On February 14, Hebei chuangze Intelligent Robot Technology Co., Ltd., a love enterprise in Taocheng high tech Zone, donated two sets of intelligent medical disinfection robots with a total value of about 390000 yuan to Hengshui second people's Hospital and Hengshui Third Peoples hospital. Wang langui, member of the Party group of the district government and executive deputy director of the high tech Zone Management Committee, attended the donation ceremony.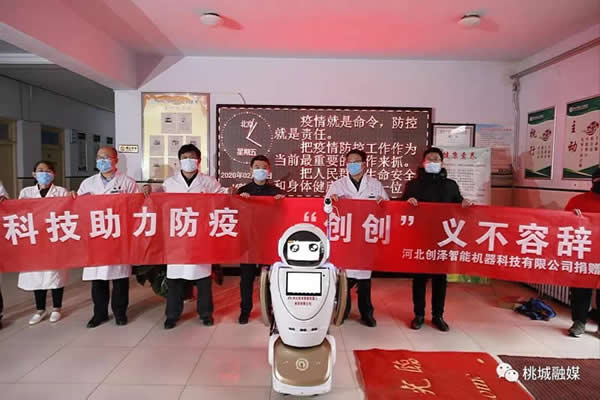 The medical intelligent disinfection robot can automatically, efficiently and accurately disinfect the epidemic scene according to the set route. It focuses on the high-frequency activity areas of patients, medical staff and medical waste along the road, and carries out multi-point terminal disinfection for the areas where patients and medical staff are located, so as to greatly reduce the work intensity of medical workers and the probability of being infected.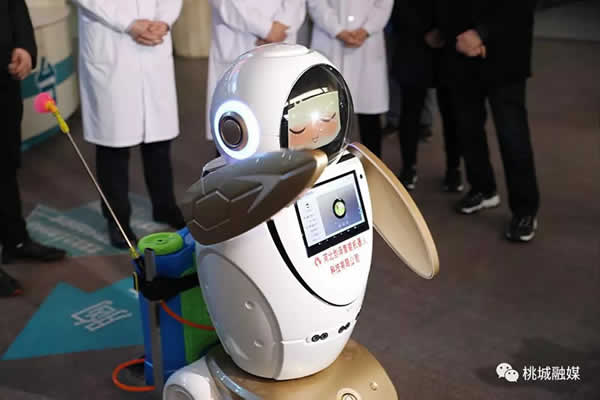 To fully support the novel coronavirus pneumonia epidemic prevention and control work, Taocheng high tech Zone earnestly implements the work plan of the district prevention and control command department, implements every job requirement of the area, combines with the actual situation of the high-tech zone enterprises, and studies and formulating the prevention and control measures in detail. At the same time, we should do a good job in the reserve of protective equipment, training of protection knowledge and implementation of protective measures, and resolutely win the war of prevention and control of epidemic situation.