Recently, the novel coronavirus pneumonia (English NCP) epidemic suddenly hit. Chuang Ze Group donated 4.5 tons of medical alcohol and a number of fully automatic intelligent disinfection robots to the Charity Association of the open district for the first time.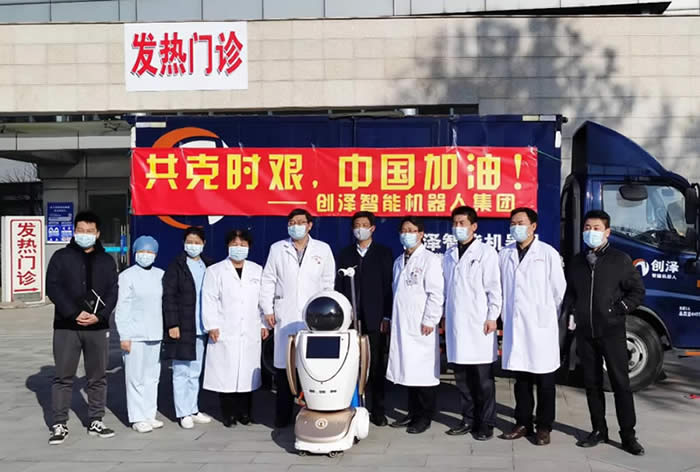 Recently, chuangze Group donated a batch of automatic intelligent disinfection and sterilization robots to Shandong, Hebei, Gansu and other anti epidemic frontlines. Up to now, the value of materials donated by chuangze group has exceeded 3 million yuan.
When the outbreak of the epidemic, medical staff as the most beautiful "reverse" to protect us, chuangze group hope to be able to through its own technical advantages, to these most beautiful "reverse" to build a security line of defense. The automatic intelligent disinfection and sterilization robot donated by the company can greatly reduce the work intensity of medical workers and reduce the probability of being infected.
During the epidemic period, a number of new products, such as intelligent distribution robot, intelligent guiding robot and intelligent remote diagnosis and treatment robot developed and produced by chuangze group, have been put into the market.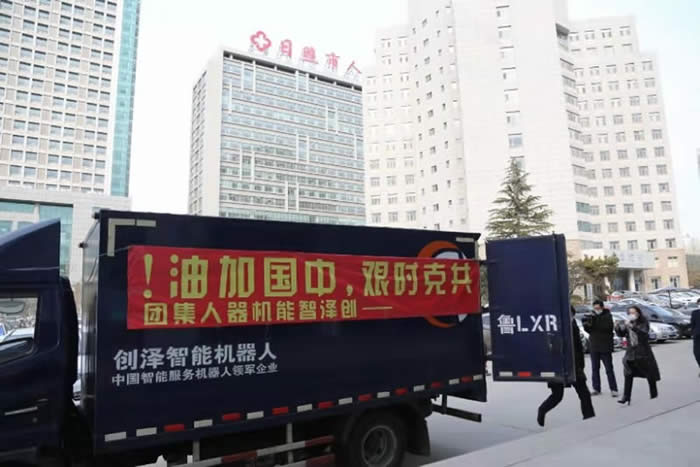 Chuangze group, as a new generation of AI industry innovation key task shortlisted by the Ministry of industry and information technology of China, will shoulder the sacred mission of tackling key technical problems for the country. Subsequently, chuangze group will dig deep into the pain points and needs exposed in the process of epidemic prevention and control, better play to the technical advantages of artificial intelligence, and bring a better life for the people.