Qilu.com, lightning news,On February 5, in the face of the epidemic, chuangze intelligent robot Group Co., Ltd., located in Rizhao Development Zone, not only raised emergency epidemic prevention materials, but also donated them to front-line staff. Also give full play to the company"s scientific and technological advantages, R & D personnel use the holiday to develop sterilization robot at home.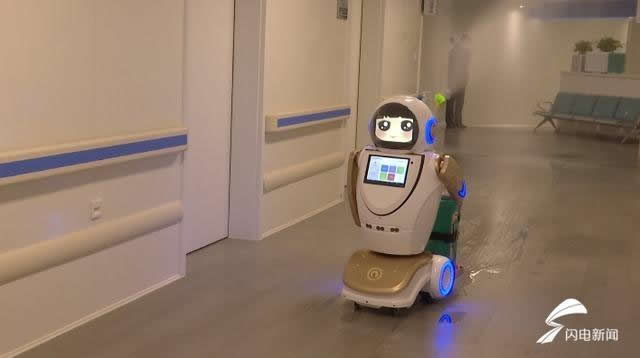 On February 5, chuangze Group donated the first batch of 5 sterilization and disinfection robots to the development zone. According to the needs of work, the Development Zone left one, and the other four donated to Rizhao people"s Hospital, a designated hospital for medical treatment, which needs more anti epidemic treatment.
Li Qingmin, chairman of chuangze group, told reporters that they had raised a total of 4.5 tons of alcohol to donate to front-line personnel. In addition, we also developed a sterilization robot specially for fighting the epidemic situation, which is mainly used for sterilization and disinfection in wards and medical public areas. The application of robots can greatly reduce the work intensity and the probability of infection of medical workers.