Electric Eagle EDC series intelligent unmanned spraying vehicle is composed of mobile chassis, spraying device and control device. With RTK system, obstacle avoidance system and visual system, the unmanned crawler of mobile chassis can easily realize the automatic driving of vehicles according to the planned path and avoid obstacles in advance. The spraying device can realize directional or free surround spraying. The control device can receive the detection information sent by the detection device, control the mobile chassis, and adjust the parameters at any time.
The unmanned spraying vehicle can not only be used to kill virus in large area in case of emergency, but also can be used for daily urban landscaping, agriculture, forestry automatic spraying and watering, pest control, etc. in addition, on the platform of the intelligent unmanned vehicle, it can be equipped with cameras Lighting, multi category detection and identification sensors and other equipment can be widely used in security inspection, emergency rescue, fire protection, multi type inspection, unmanned distribution and other services, providing support and help for the resumption of work and production. During the epidemic period, there is a great demand for killing equipment, "efficient, convenient and zero contact", so as to improve the work efficiency of local governments, better serve the society, facilitate the security objects, and achieve extensive disinfection and intensive disinfection, so as to extend the services of social security departments to streets (communities).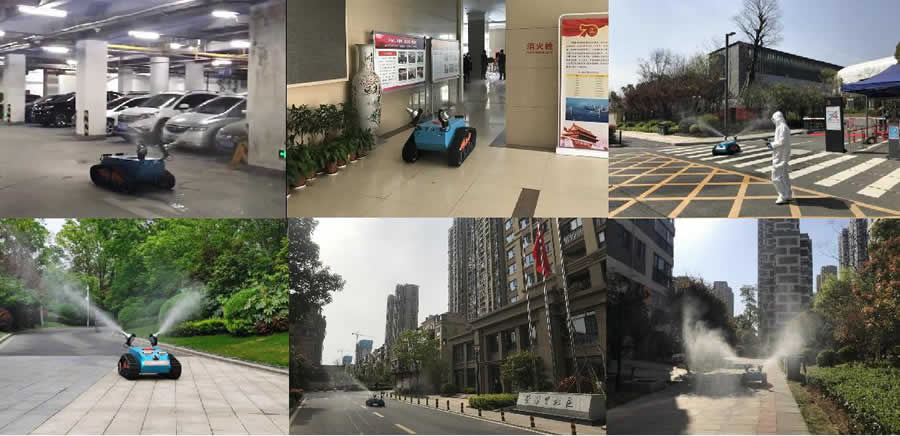 To further help prevent novel coronavirus pneumonia from epidemic prevention and control and enhance its ability to prevent and respond to emergencies, the eagle technology is free to the new crown patients" hospitals in Wuhan, Wuhan, according to the needs of some hospitals, communities, enterprises and business parks in the city. Hospitals, Wuhan Research Institute of Huawei, Wuhan future city park and Ruike laser Co., Ltd. carried out spraying disinfection and epidemic prevention work to fight against the virus. At the same time, we will carry out disinfection work for the public environment in Jiufeng community, Guanshan community and zuoling community in Wuhan, so as to ensure the public health safety of the people in the severe epidemic period. It has been reported by CCTV Wuhan war epidemic, Hubei satellite TV news and other media.
PDF: China Academy of communications and communications released "2020 information consumption war epidemic case collection"